How often have you heard the phrase, "We only use 10 percent of our brain"? Did you know that the statement applies to energy efficiency and good posture? The source of the cliche is about what occupies most of the brain, not the 10 percent. "Better than 90 percent of the brain's output is directed toward maintaining your body in its gravitational field. Therefore, the less energy one spends on one's posture, the more energy is available for healing, digestion, and thinking," according to the 1981 Nobel Prize winner for brain research, Dr. Roger Sperry.1 If we're only using 10 percent of our brain, it's because the other 90 percent is occupied proprioceptively.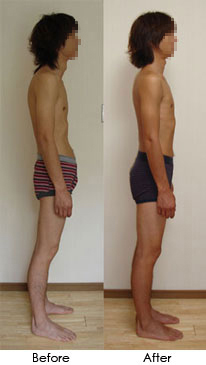 Dr. Ida P. Rolf, the founder of deep-tissue massage Rolfing and the theories of structural integration, agreed with Dr. Sperry in promoting "verticality" as a step in human evolution. In her essay, "The Vertical-Experiential Side to Human Potential," she states: "We assume that human beings are, as a species, evolving toward verticality."2 We are all walking holding patterns reflecting the injuries we have sustained from life. We hold ourselves up out of the pain we've experienced and, left unattended, the nervous system sustains these patterns long after the initial injuries are over, accelerating degeneration and chronic pain. Chronic pain reflects both injuries and our maladaptations to those injuries.
Dr. Rolf proposed that bringing the human frame back into line with gravity was so powerful that it had adaptive evolutionary qualities. Sound familiar? She wrote, "This is the gospel of Structural Integration: When the body gets working appropriately, the force of gravity can flow through. Then, spontaneously, the body heals itself."3
Relaxing chronic muscular tension is a physically uplifting experience. "Harmony with gravity enables that medium to become a supporting and energizing factor. As the fish is supported and lifted by the water, so we as human can be supported and lifted by gravity."4 We hold gravity in our bodies, lifting weight off of injuries and degenerative areas. As we learn to relax tonic muscles, a softening healing begins. As we learn to relax the interlacing short diagonal muscles surrounding the spine, a lengthening effect is achieved. As the larger diagonal strap muscles learn to relax, the lengthening of the spine continues, creating new space for healing to occur naturally. So Chiropractic alone will not shift and change your Posture, Rolfing will!